Bridgeport Worldwide is pleased to announce that FORMANI's "Obsessed with Details" product catalog won a gold award at the 2022 European Design Awards.
About the Obsessed with Details Catalog
Our featured manufacturer FORMANI is a global luxury brand specializing in Dutch-designed architectural hardware, including pull handles, lever handles, window handles, cabinet handles, and bathroom accessories. FORMANI works with renowned designers, such as David Rockwell and Piet Boon, to preserve their high standards for quality and craftsmanship.
FORMANI's new catalog for architects, interior designers, and resellers contains 17 concept collections, including innovations like ECLIPSE by David Rockwell, which received the 2021 RedDot Design Award for best product design. Each chapter of the 600-page product catalog contains descriptive product information, designer spotlights, and inspirational reference material.
Emphasis was placed on photographing each product like jewels to showcase the design details and craftsmanship as much as possible. The catalog was also designed to visualize the story behind the products, from design to manufacturing. All the items included in the catalog are unique but share common characteristics such as minimalist aesthetics, dimensions, and materials.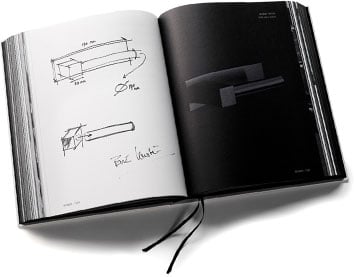 About the European Design Awards
Since 2007, The European Design Awards, also known as the ED-Awards, have evaluated and acknowledged the best examples of design in Europe. Its mission is to celebrate excellent design while allowing designers to meet, compare their work, and build a network of collaborators. The winners are determined by a panel of jurors comprising publishers, journalists, editors, and design critics from the top European design magazines. What makes the ED-Awards different from other award platforms is the jury. Instead of using designers, the jury consists of the individuals who judge design for a living.
Bridgeport Worldwide is proud to be the exclusive distributor of FORMANI products for North America. We will continue to share exciting news and product updates as FORMANI pushes design boundaries and creates new innovative products.
Need help finding FORMANI products in your area? Contact us today for comprehensive specification support.