GERMANY
3-D Adjustable Hinges
When we began introducing Simonswerk TECTUS to the North American market, the idea of adjustable hinges was new to most, but its benefits were quickly appreciated by installers of high-performance commercial and residential doors. Once designers also realized the aesthetic choices this technology brought along with it, there was a quick adoption of these german-engineered hinges on all types and size of projects.
The TECTUS concealed hinge system is the most comprehensive offering of its kind in the world, with solutions for small and large doors of any material, even glass, and providing unique solutions that allow it to be used throughout the building.
The concealed hinge you don't have to hide.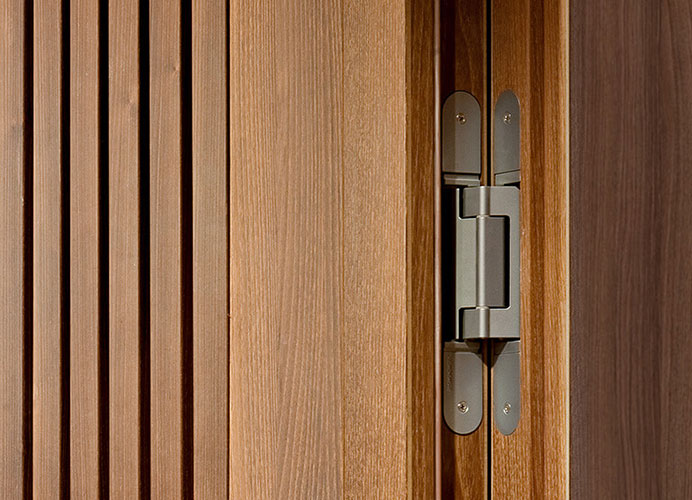 Simonswerk North American Distributor
Bridgeport Worldwide is a master distributor of Simonswerk hinges and accessories, providing technical and project support to designers, OEMs, and dealers throughout North America.
Sales & Technical Support
From our deep inventory of models and finishes to our deep knowledge of how to best to integrate these best-in-class hinges into any project, we are ready to deliver TECTUS at scale with the support needed for success.
Review all TECTUS models and accessories, including load charts and installation information.
Download Brochure
Products
TECTUS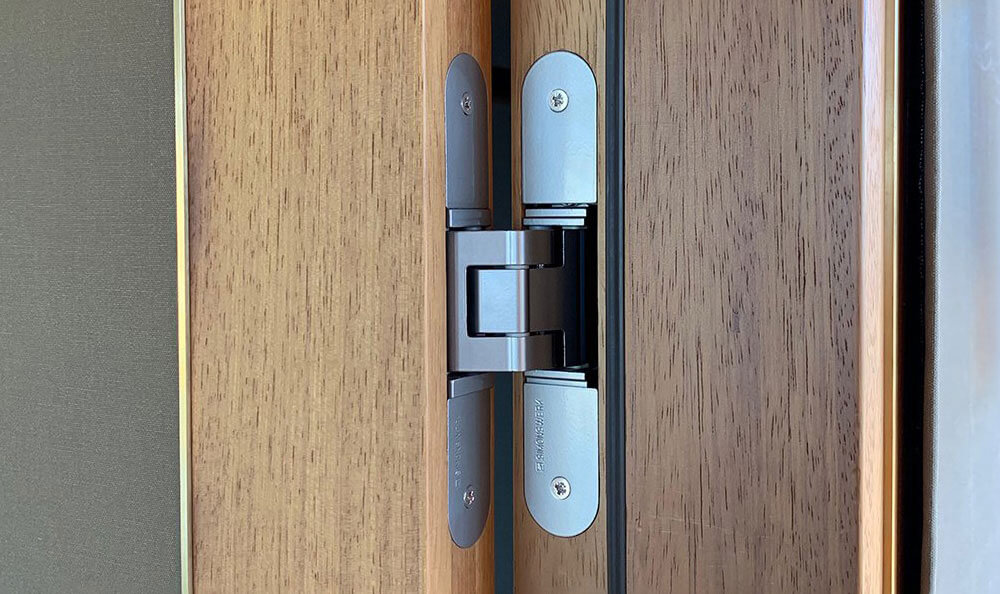 3-D Adjustable
Models for doors up to 660lbs.
Available in 16 architectural finishes
UL Listed models rated to 180min.
Solutions for Clad Doors
For Wood or Metal Doors
Maintenance-free slide bearings
Tested to 200,000 cycles
TECTUS Energy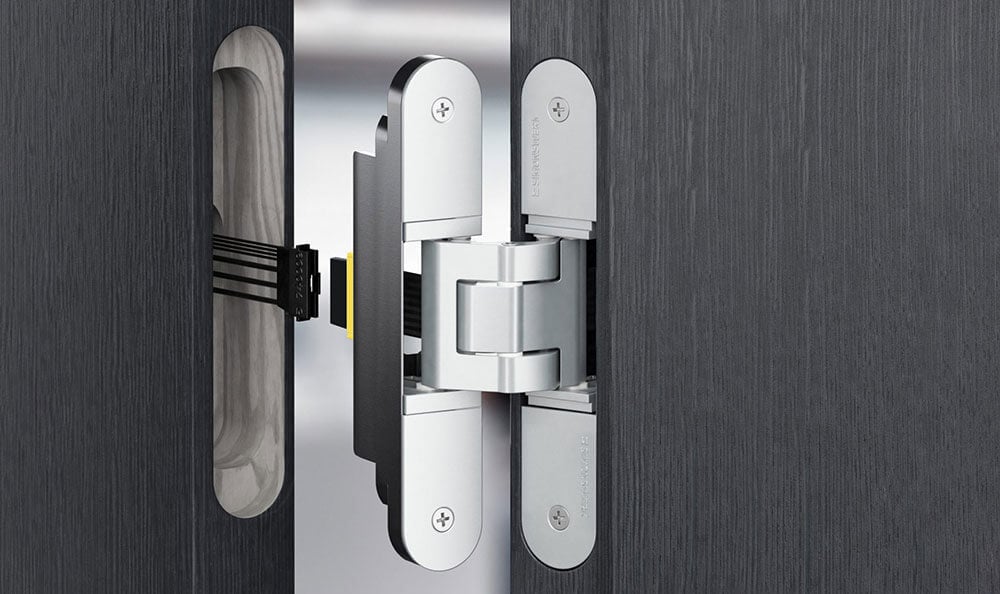 Integrated Permanent Power Transfer
Torsion-proof Universal Connectors
Easily adjusted in 3-dimensions
Available for all but TE 541 3D FVZ
Maintenance-free bearings
UL Listed Models available
Other Hinges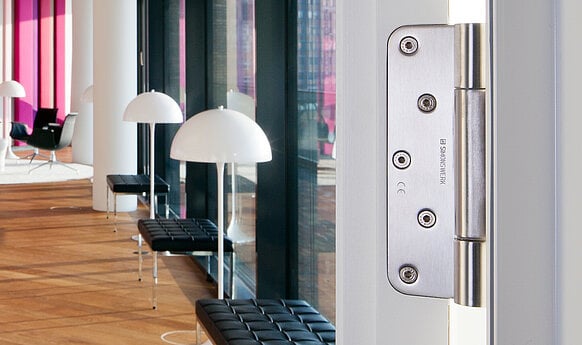 Variant 3-D for Commercial Openings
TECTUS Glass
Anselmi for residential interior doors
What's New
TECTUS for 3/4" Cladding
The TECTUS concealed hinge system has some useful options for standard mirror-clad doors, but there are situations when a thicker cladding is needed and the design still calls for a concealed hinge. Simonswerk's handy TE 640 3D BW/20 bracket is engineered to allow you to hang the hinge outside the plane of the door panel to provide room for wood or metal cladding up to 3/4" thick.
Learn More