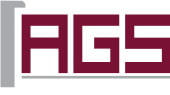 ITALY
Frameless Door Profiles
Based in northern Italy, AGS Systems offers a wide range of versatile aluminum extrusion door frame profiles that create a rigid and stable frame for openings where the wall surface is perfectly flush with the door. Most profiles easily integrate with concealed hinges by allowing the wood jambs to be prepared along with the door, and allowing for flexibility in the managemnet of the project.
An offering of integrated skirting board profiles allows the entire wall to be flush with complete control of gaps and reveals.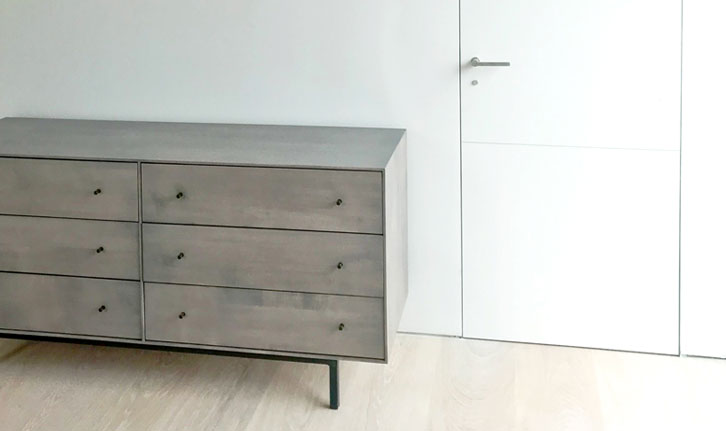 Exclusive Distributor of AGS Systems
Sales & Technical Support
Whether you are a dealer and distributor, OEM, fabricator or designer, or specifier, we want to partner with you to support your current and future design/build projects.
Download the AGS Basics Brochure
Products
TUS & TUT Profiles
Profiles accept prepared wood jambs
Clip-in mesh ensures stable plaster
AGS TUT profiles for Outswing Doors
AGS TUS for Inswing Doors
For use with Tectus or BaSys hinges
For rabbeted doors from 1-3/4" thick
TPL & TPS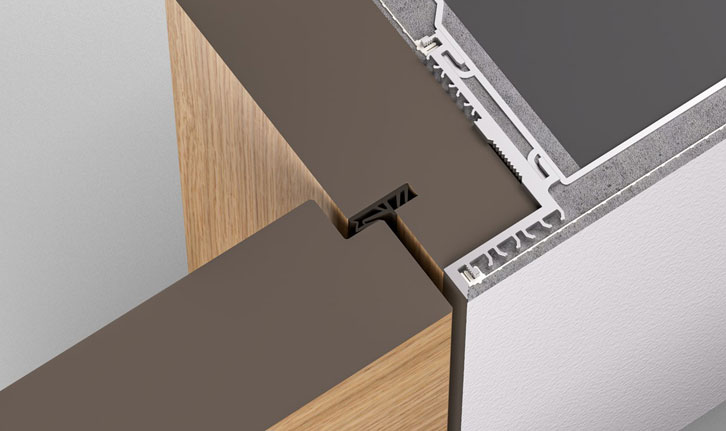 Profiles independent of jambs
Clip-in mesh ensures stable plaster
AGS TPL profiles for Outswing Doors
AGS TPS for Inswing Doors
Integrates with concealed hinges
For doors of any thickness
Skirting Board Profiles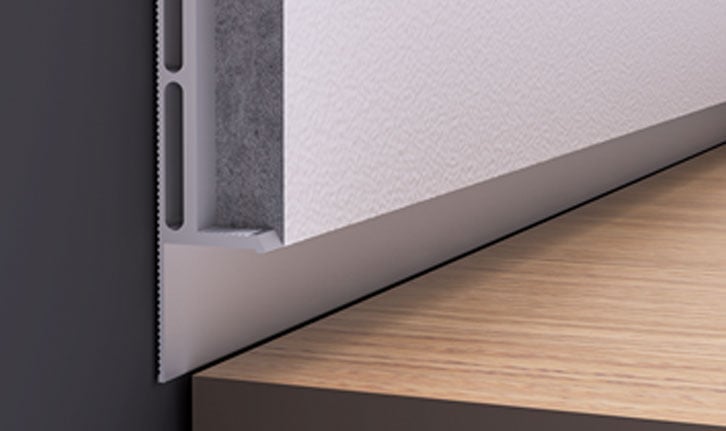 Rigid aluminum extruded profiles
With or without skirting board
Complete control of gaps and reveals
Unique Solutions for stairways
Model available for LED lighting
What's New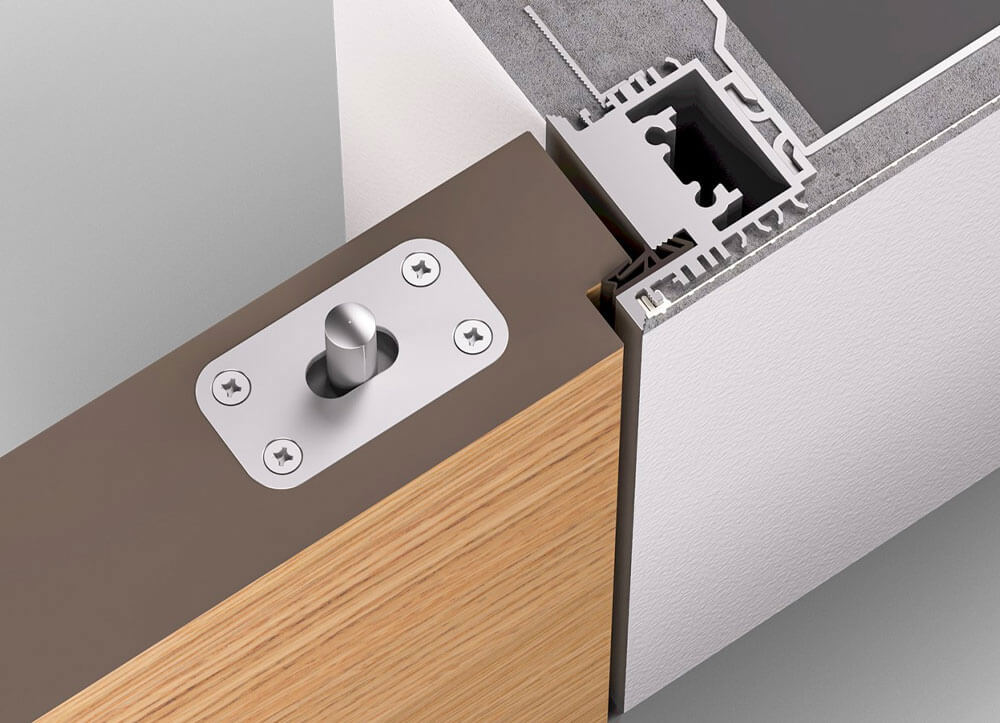 Frameless Pivot Door Profiles
With the growing popularity of interior pivot doors, AGS has developed a set of robust aluminum profiles that keep sharp plaster gaps around any size or thickness of pivot door. Like its other frameless door profiles, the TPT56P profiles allow for a stable bed of plaster due to AGS's clip-in mesh.
Learn More