HIDDEN PERFECTION
After years of development and testing, FritsJurgens® has launched its most sophisticated pivot hinge yet.
System M is a patented heavy duty double-acting pivot hinge with an adjustable closer for doors up to 1,100lbs. and, like all FritsJurgens® pivot systems, System M is entirely mortised in the door leaf. Nothing in the ceiling. Nothing in the floor.
SYSTEM M FEATURES
ULTIMATE SMOOTHNESS
Dual-Acting Pivot Entirely Mortised in the Door.
Load Capacity : 1100 lbs.
Hold Positions at 0º, 90º and -90º
Self-closing from +125º and -125º
Fully-adjustable Closing Speed.
Adjustable Hydraulic Backcheck.
Adjustable 0° Position for Precise Installation.
Adjustable Gap Spacing Between Door and Jamb
Minimum Door Thickness : 1-1/2" (40mm)
Minimum Distance to Pivot Center : 3-9/16"
Tested Beyond 1 million Cycles.
State-of-the-Art Maintenance-free bearings.
Corrosion-resistant Construction for Exterior and Interior Doors.
Grommeted Top Pivot is Available for Permanent Power Transfer
For Extra-Large Wood or Metal Doors
Quick and Easy Installation after all surfaces are complete.
SYSTEM M LAUNCH CLUB - SIGN UP
System M will be in stock here by the end of October 2017 or earlier. That doesn't mean we can't help you specify it or get you information on the what's new with System M.
Click the button and fill out the form if :
you'd like us to get in touch for pricing, lead time, or to get information on any developments.
you'd like to get your name on a list for literature or display sample offers as they become available.
you'd like to discuss placing an order for the first batch of System Ms.
you'd like to receive any technical assistance in specifying the right System M hinge for your project.
SYSTEM M COMPONENTS
CAPACITY + CONTROL
System M consists of a top and bottom pivot and their mounting plates. That's it. The System utilizes the same Top Pivot and small Ceiling Plate as the other FritsJurgens pivot hinge Systems. The Bottom Pivot/Closer, only just shy of 4-inches high, is set into the patented Floor Plate which provides easy adjustment of the 0° position of the door to ensure you get the installation absolutely perfect.
When the door is closed the System is virtually invisible. No nasty floor closer plate to try and hide, no getting the jackhammer out to install a closer cement box. The business ends of the System M are entirely mortised in the door.
SYSTEM M SPECIFICATION
FIVE DIFFERENT MODELS FOR THE PERFECT MOVEMENT
To ensure their pivot hinge provides the appropriate door movement for your door, FritsJurgens has made it available in five models with different closer strengths. Each is tuned to handle specific door sizes and weights depending on the position of the pivot, and the width and weight of the door.
If you require a system for a pivot door that does not appear on the chart below, do not hesitate to contact us. We will work with FritsJurgens® to determine which model is suitable.
EXAMPLE :
Select the correct model to specify for the following door :
60"W x 120"H x 2.25"D door weighing 450lbs. where the center of the pivot is at 6" from the edge.
Step 1 : Determine distance to pivot point A = 60"- 6" = 54"
Step 2 : Check total door width B = 60"
Step 3 : Cross reference the weight C = 450 lbs.
RESULT : For this door you would specify model M32E.
SYSTEM M INSTALLATION
QUICK + EASY INSTALLATION AFTER EVERYTHING ELSE IS COMPLETE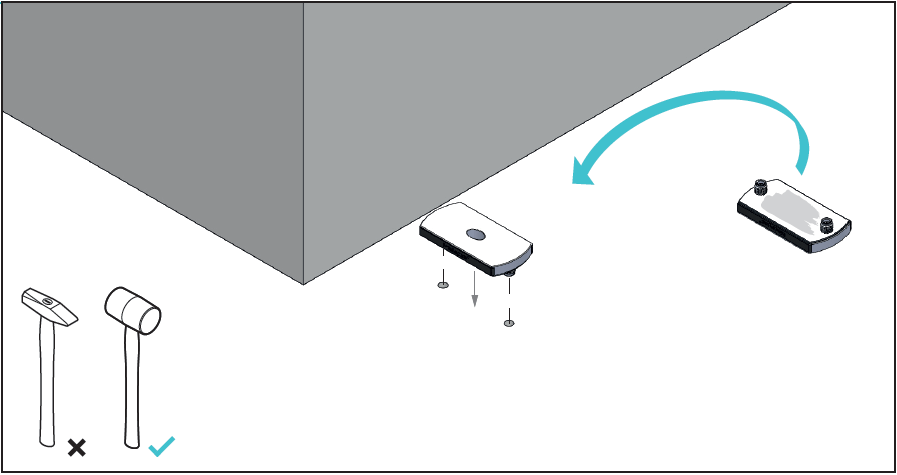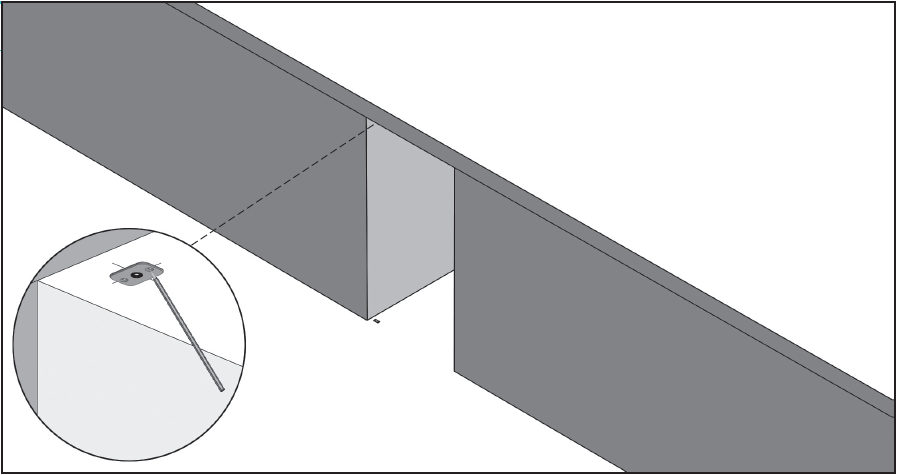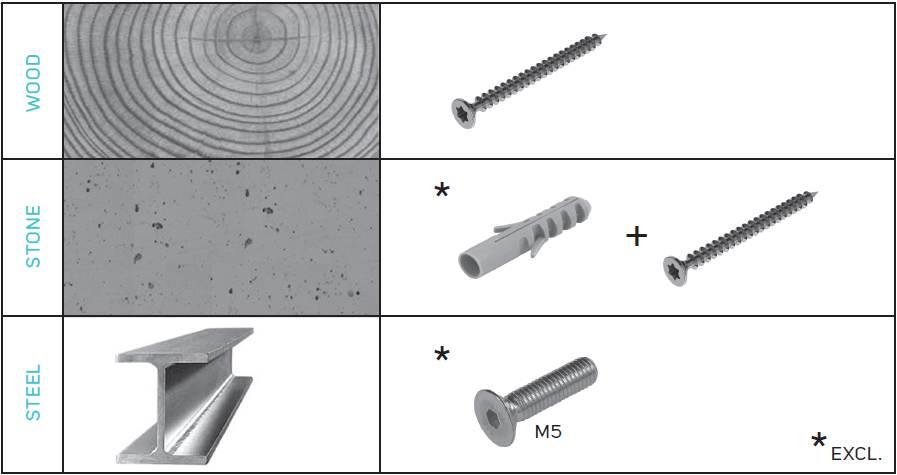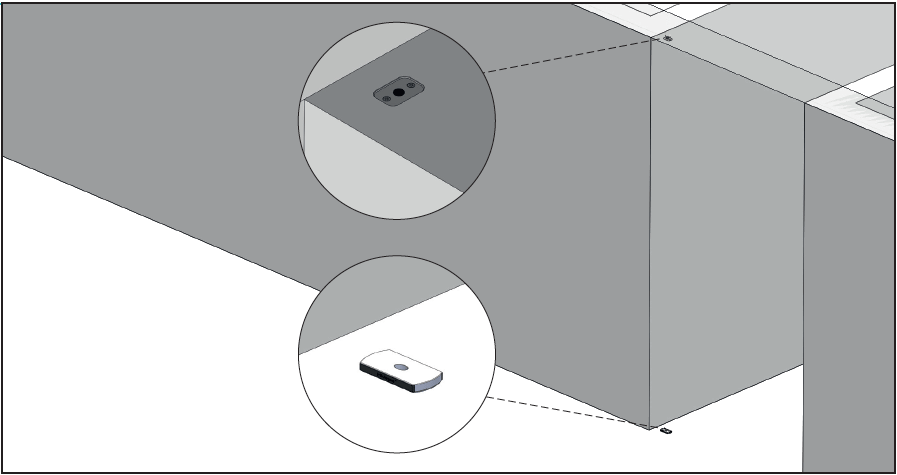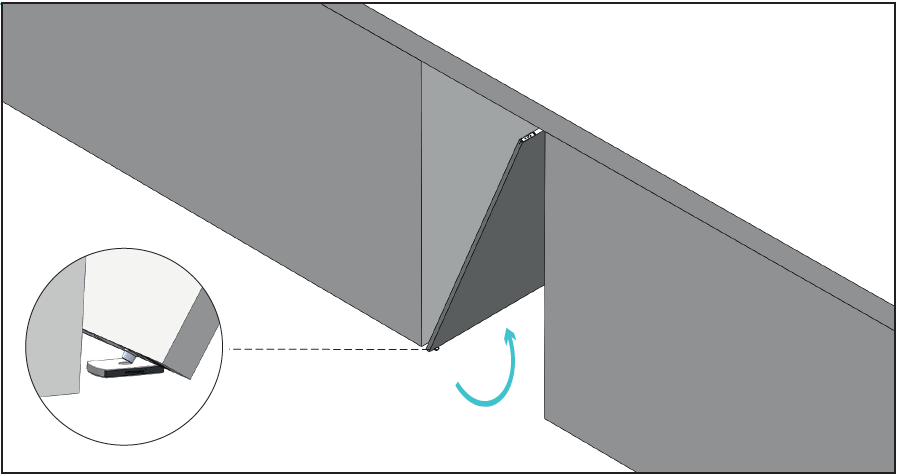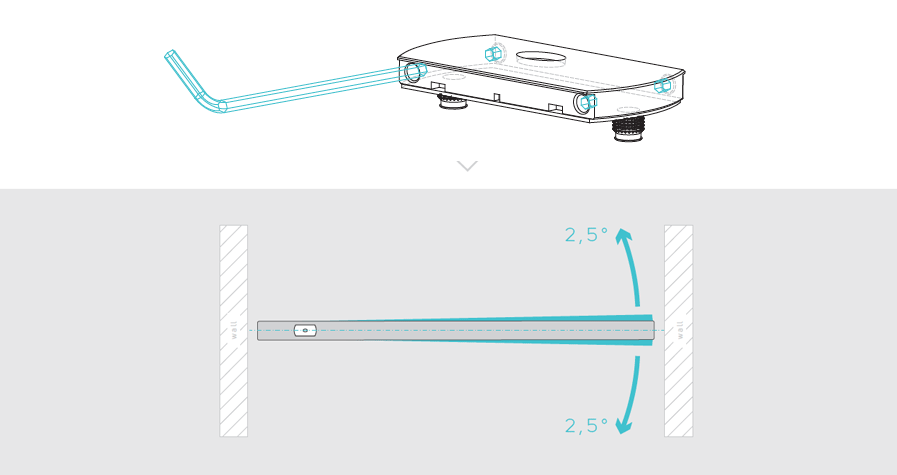 FRITSJURGENS® PIVOT HINGE SYSTEMS
System M is only one of three high-performance pivot hinge systems manufactured by FritsJurgens®. All Systems use the same top pivot and ceiling plate.
Below is a comparative overview of their features.
SYSTEM ONE
360° Operation
No hold positions
For doors up to 1,100 lbs.
No Closer or Damper Function
Mininimum Door Thickness : 1-1/2"
SYSTEM 3
360° Operation
Hold positions at every 90°
Closes with Damper from each 45° position like the smoothest turnstile ever to spin
Load Capacity : 1100 lbs.
Available in 4 spring strengths to ensure proper closing force for doors from up to 440 lbs.
Minimum Door Thickness : 1-1/2"
Great for Space Partitioning
SYSTEM M
Dual-Acting Pivot/Closer
Load Capacity : 1100 lbs.
Hold Positions at 0º, 90º and -90º
Self-closing from +125º and -125º
Fully-adjustable Closing Speed.
Adjustable Hydraulic Backcheck.
Adjustable 0° Position
Minimum Door Thickness : 1-1/2"
Bridgeport Worldwide is proud to be the exclusive distributor of FritsJurgens® products for North America.
+1-888-519-4020
Please contact us for more information.
fj.info@bridgeportworldwide.com
© 2017 Bridgeport Worldwide